After a federal judge's stay on the Presidents ban on individuals from seven primarily Muslim nations, nonprofits around the nation involved in refugee resettlement began working again to meet their newly assigned arrivals. Among the agencies in Houston is Interfaith Ministries profiled by Tuesday by the Houston Chronicle.
"After patching together a travel plan, they now are two of 14 refugees planning to arrive this week through the nonprofit Interfaith Ministries of Greater Houston, said Ali Al Sudani, the organization's director of refugee services. Interfaith Ministries, like other local resettlement programs, is resuming booking travel arrangements and organizing volunteer activities to welcome refugees to Houston after a federal judge temporarily halted the order.

Last year, almost 2,100 refugees came to Houston, and in recent years, the city resettled the most refugees in the nation. Al Sudani, who himself fled southern Iraq to resettle in the U.S., said his organization welcomed the decision. "We hope that it will be something more sustainable over the long term."

Source: Houston Chronicle.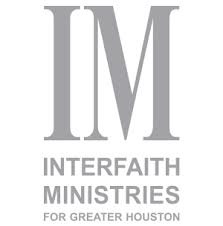 Save
Save
Save